BOSTON ELOPEMENT INFORMATION GUIDE
---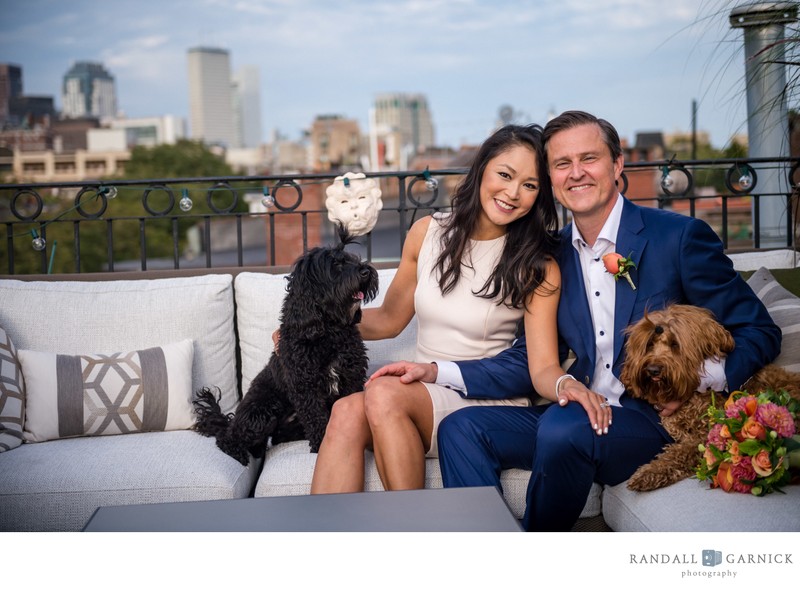 If you're quickly changing plans due to COVID-19, considering a smaller intimate wedding celebration or an elopement in the Boston area then you've found the best guide for ideas and inspiration. Of course I'm coming at this from a photographer's perspective so I can suggest some of the best elopement locations and smaller wedding venues but please do your own due diligence as a lot of the regulations are changing so rapidly.
Why choose to elope?
Well, in today's crazy world it's becoming a more popular option, for obvious reasons, and maybe you and your loved one just don't want to wait until 2021. Elopements are really the same as a regular wedding, just with less people. I've photographed elopements with only the wedding couple, myself as the photographer and a witness. Other elopements have had close to 40 guests. So call them elopements, small intimate weddings or micro-weddings but remember it all boils down to you committing to your loved one in front of family and friends. And that's a beautiful thing no matter how many people witness it! Good news is, the process is pretty easy and then we can run around the city to amazing locations for photos.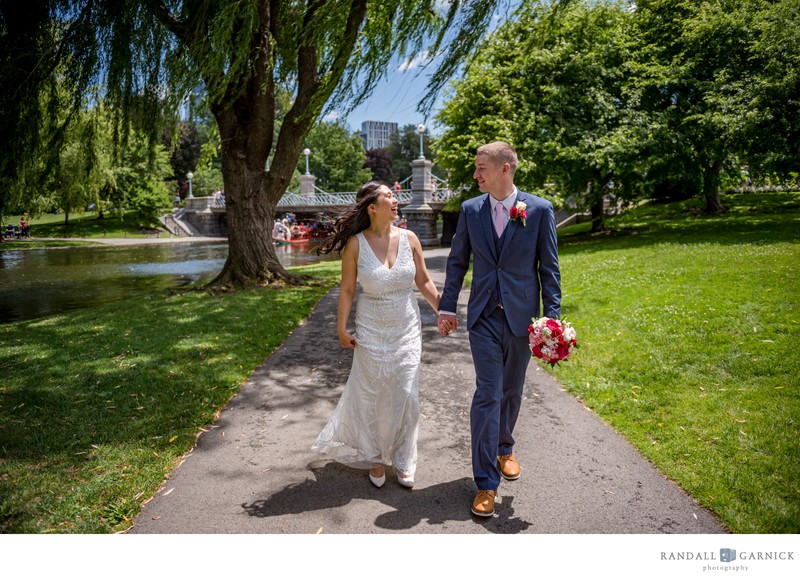 1. A marriage license is only good to use for 60 days in Massachusetts from the date you applied. You also can't use the marriage license outside of Massachusetts. You have to get married in the state.
2. You and your partner need to fill out the Marriage Intention form together at City Hall. Be prepared to each give the following information to the City:
valid identification (this includes passports, driver's licenses, state IDs, or military IDs)

your Social Security numbers (if you do not have a Social Security number, you have to write down why — for example, it was never issued or you are not a resident)

your legal names, and what last name you will use after marriage

where you both live now

your dates of birth and where you were born

the names of your parents, including maiden names, and whether or not your parents were married when you were born

if you were previously married, we will need to know how many times, and

if you were previously married, we need to know the date you were divorced or see your annulment papers.

Cost is a $50 application fee. Looks like they accept cash, a money order, or a debit or credit card.
3. 3 Day Waiting Period
There is a three day waiting period from when you file your Marriage Intention to when you can pick up your Marriage License. You will be given a white card with the date when you can get your license at City Hall. If you want to waive the waiting period, a court needs to give you Marriage Without Delay Waiver to waive the waiting period. They will charge you a $195 fee. When you file your Marriage Intention form, ask us about which court you need to go to.
4. Pick up your Marriage License
You must get the license before the wedding and give it to the person performing your ceremony. The license is only good to use for 60 days from the date you applied. To register your marriage, the person performing your ceremony needs to complete the license and return it to the City.
COVID-19 UPDATE: To apply for a marriage license, couples must apply together and in person. Due to a high volume of couples wanting to apply, city of Boston appointments are booked through June 2020. Massachusetts Law requires couples to have a valid marriage license to get married in the state.
Elopement Photography in Boston, the best locations
In no particular order, here are some of my favorite locations around Boston for engagement sessions, and other locations where I have photographed small wedding and elopements:
Boston Public Gardens
Easily one of the most popular photography locations in the city of Boston. I would argue it doesn't disappoint. Plenty of area to walk around, a variety of historic spots for photography and backdrops of the city skyline all make it a perfect go-to for an elopement or small wedding ceremony. It can get crowded so if you want something private, this may not be the spot for you. Also, it does require a permit which you can get from the Boston Parks and Recreation Department.
Boston Public Gardens - 4 Charles St, Boston, MA 02108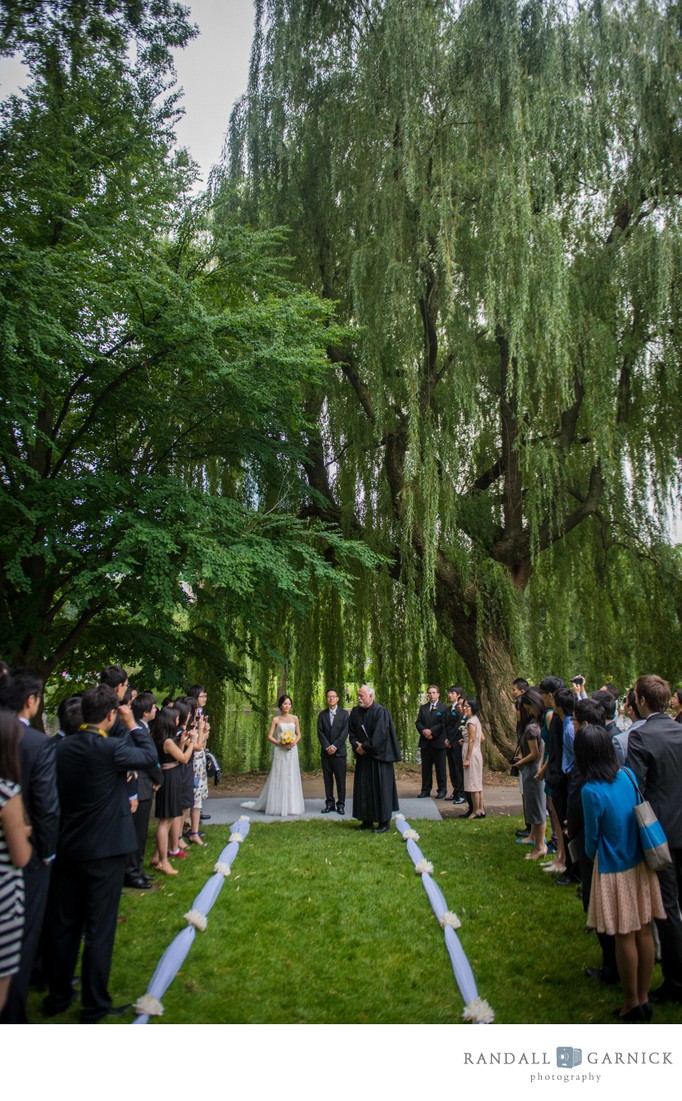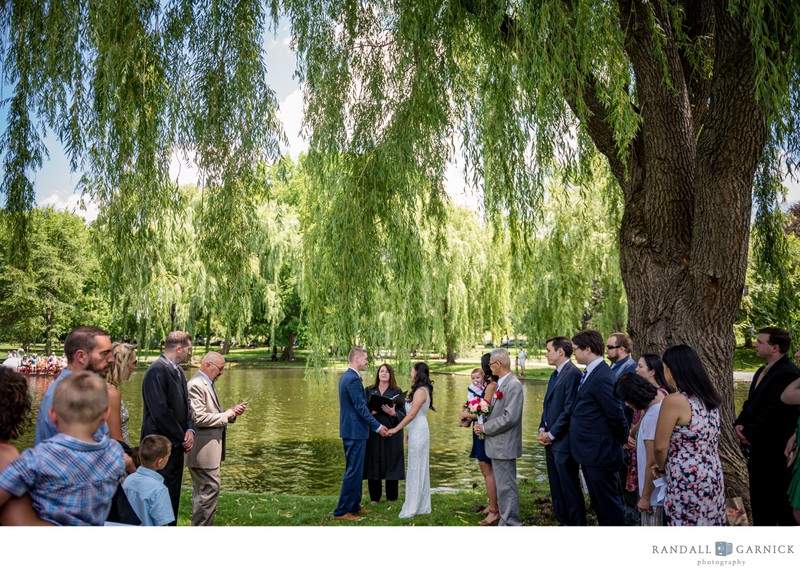 Christopher Columbus Waterfront Park
Another popular option if you're looking for an outdoors ceremony location in the city. Lots of trees, shade, the gorgeous trellis, a rose garden, a fountain and right on the water. Very tough to beat that. Definitely should secure a permit for anything and expect random people to stop and watch your ceremony as it unfolds. It's all part of the Boston experience.
Christopher Columbus Waterfront Park - Atlantic Ave, Boston, MA 02110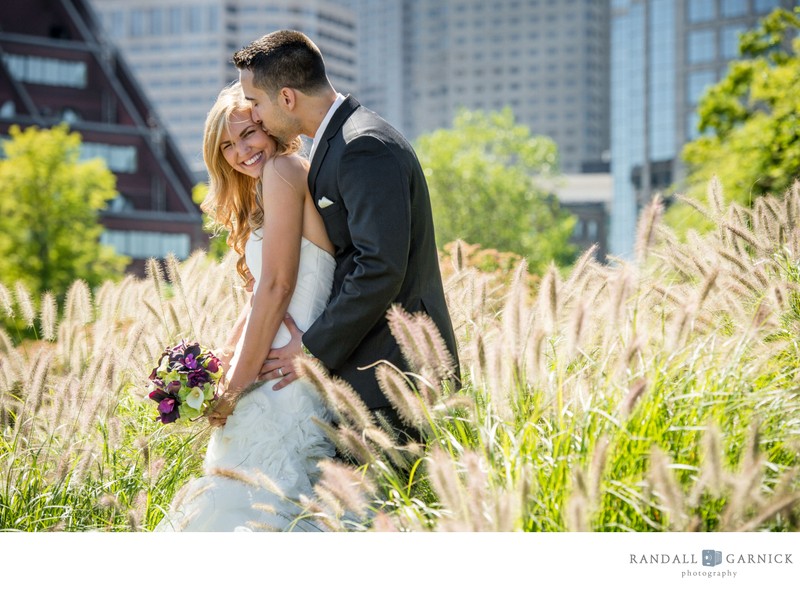 Mooo...at XV Beacon Hotel
If outdoor elopement ceremonies, and all the variables that come along with them, aren't for you then I would suggest checking out the restaurant Mooo...at XV Beacon Hotel in Beacon Hill. Super convenient if you want to get ready at the hotel, get a few outdoor photos in the surrounding areas (Boston Common and walking around Beacon Hill are perfect) and then have everything else indoors in a private wine cellar. Yes I said private wine cellar. It's very cool.
Mooo... - 15 Beacon St. Boston, MA 02108 | Phone: (617) 670-2515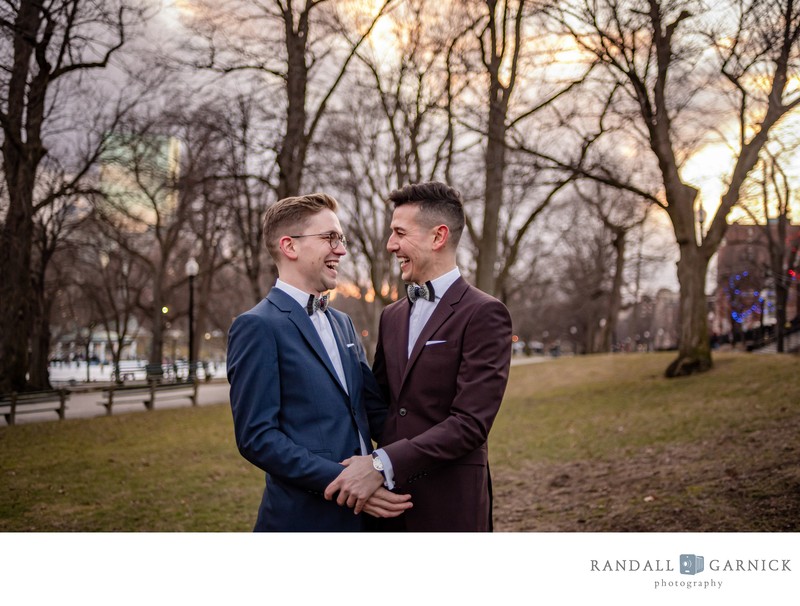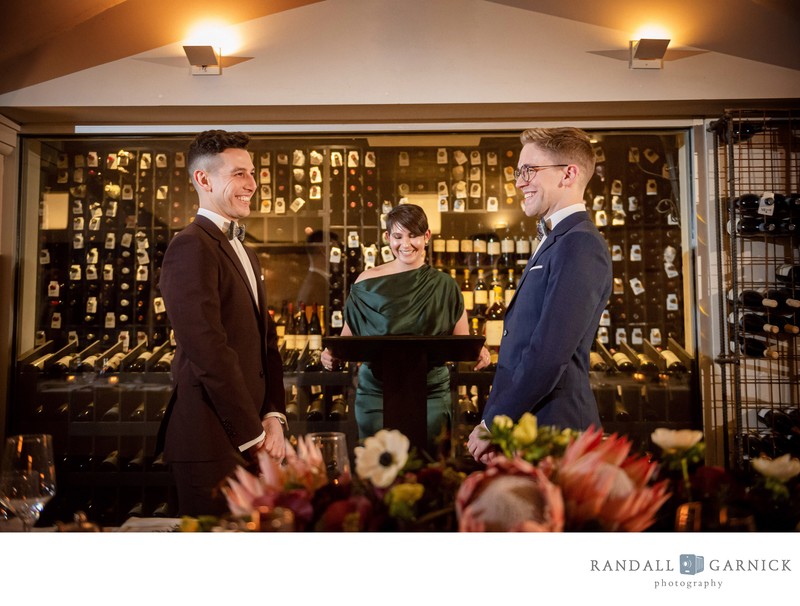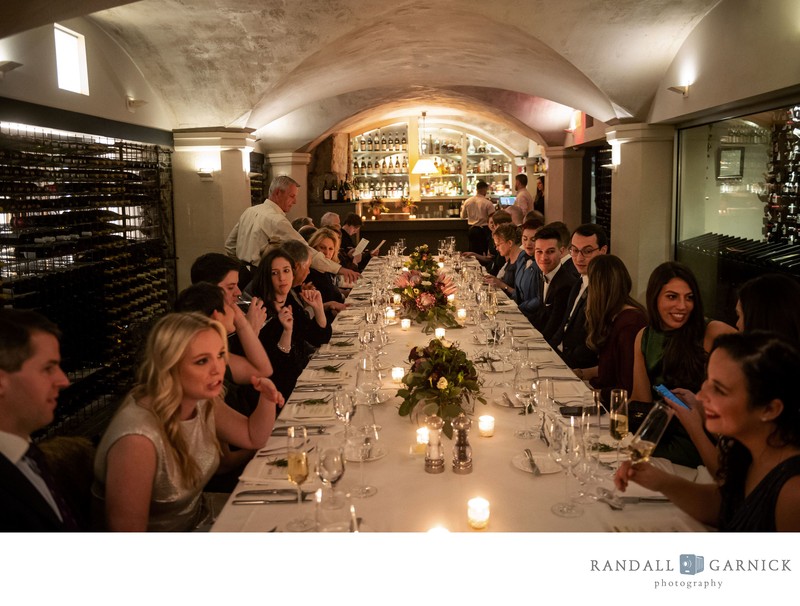 Charles River Esplanade
Another classic Boston location for an elopement, engagement session or really any portrait photography session. Obviously the proximity to the Charles River is perfect, but the area also has a lot of stone bridges, art installations, flowering trees along the well maintained walkways and they usually have beer gardens open in the summertime. It's pretty convenient to walk over from the Northwest side of the Boston Public Gardens or Dartmouth St. and Fairfield St. have access to walking bridges. As you can see from a few of the photos below, late in the day as the sun is setting through the trees it makes for truly dramatic portraits. I've never needed a permit for photography here but there is an Esplanade Association you can Google to get more information and inquire about the cost of a photography permit.
Charles River Esplanade, Boston, MA 02116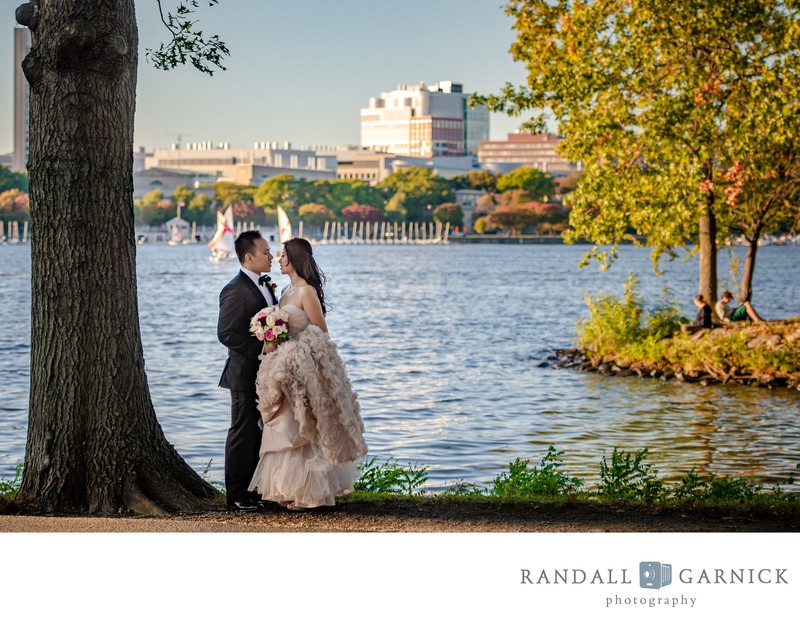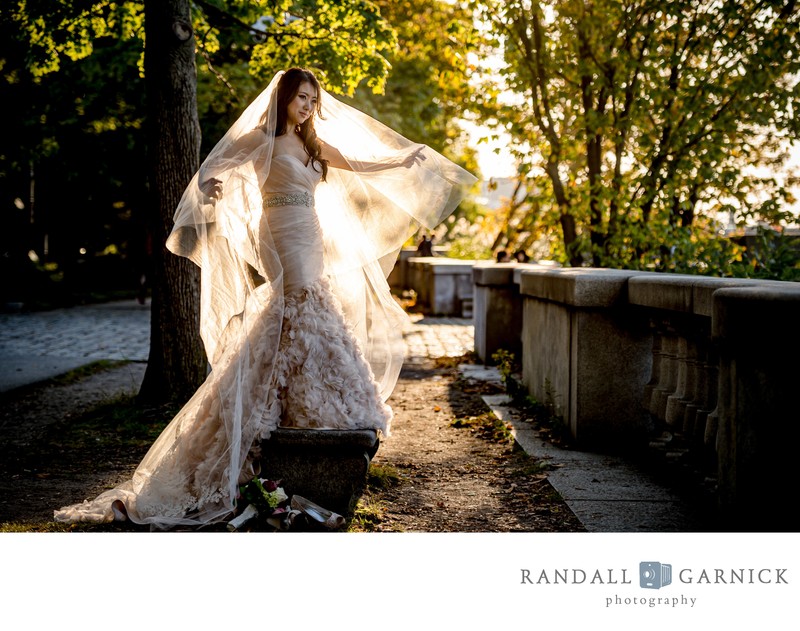 Larz Anderson Park
OK, maybe technically not in Boston but Larz Anderson Park in Brookline is so gorgeous it had to make this list. Lush gardens, beautiful walking trails, water features, 64 acres of land and multiple locations to host your wedding ceremony. The Temple of Love in encased by trees and next to the pond whereas The Cory Hill Park location has the Boston skyline view. Tough choices. Definitely need to get a permit for your elopement or small wedding ceremony here.
Larz Anderson Park - 323 Goddard Ave. in Brookline is where you'll find a good parking lot walk-able to either location.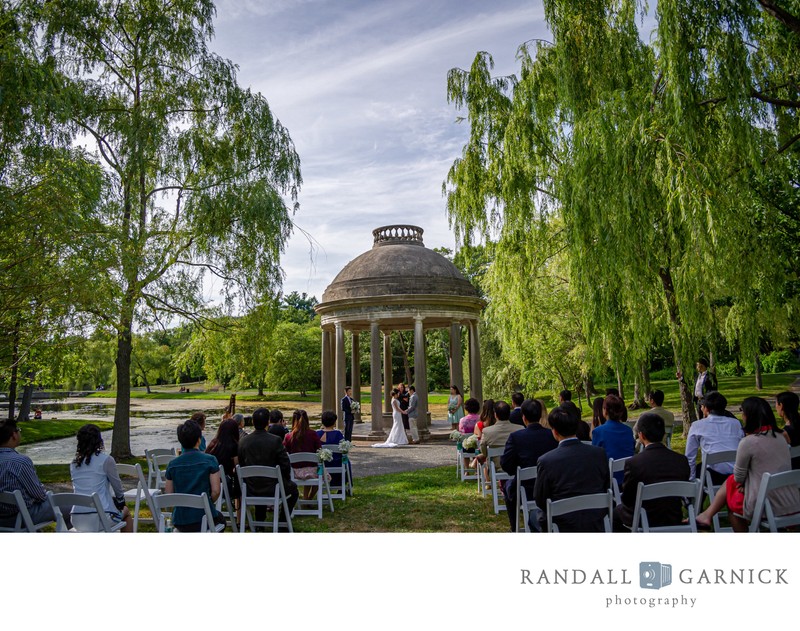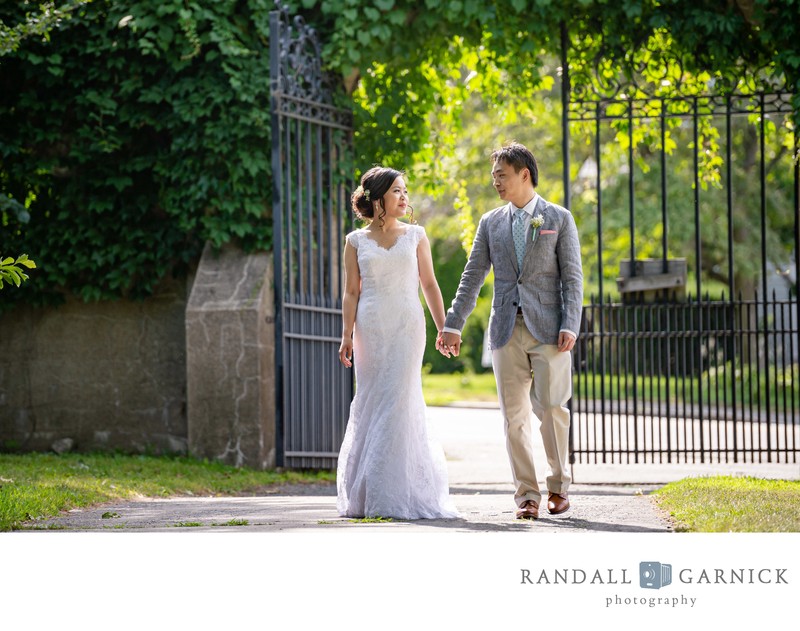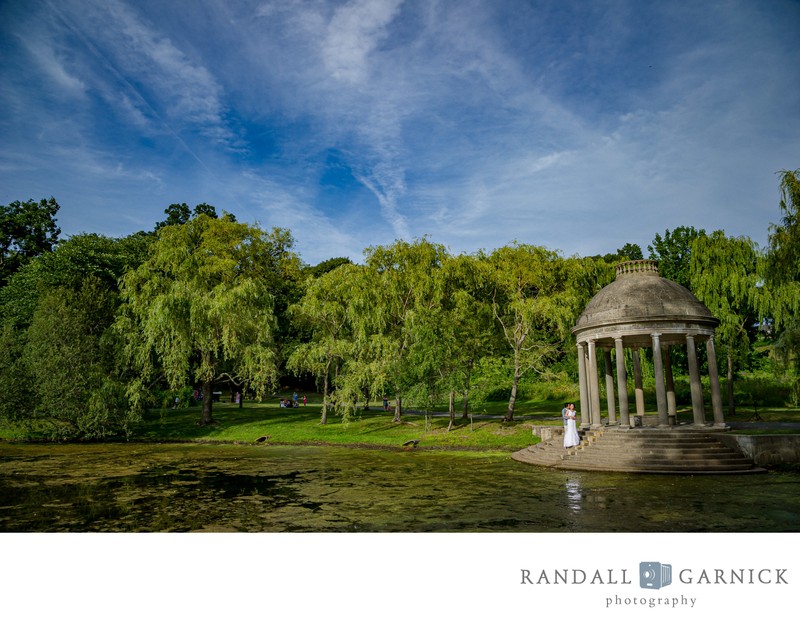 Hampshire House
Back on Beacon Hill you can't go wrong with the Hampshire house, a historic mansion directly across from the Boston Public Gardens. Location and elegance all in one and I hear the food is pretty amazing as well. If you're looking for an classic Boston feel to your small event then you have to check this place out. Very walk-able to great locations for photography, such as the Public Gardens, the Charles River Esplanade, the historic Acorn Street and having the famous bar Cheers right next door is pretty cool for any out of town guests.
Hampshire House - 84 Beacon St, Boston, MA 02108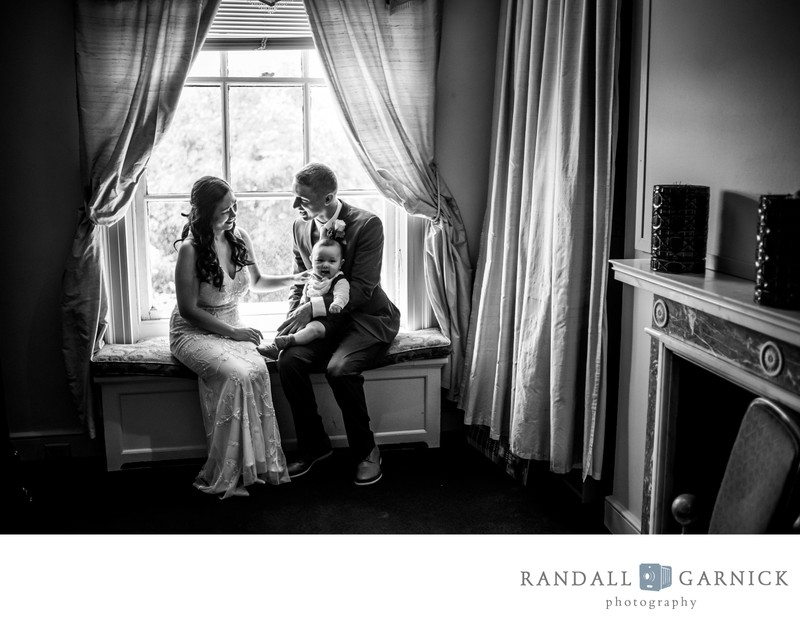 The Lyman Estate
Again a bit outside of Boston but the historic Lyman Estate in Waltham is a pretty special property. Opened in 1793 as a Summer estate, it's 37 acres of beautiful landscape surrounding the mansion property. With outdoor and indoor options for your elopement or small wedding celebration, perfectly manicured gardens and a greenhouse - it has a plethora of backdrops for amazing photos.
The Lyman Estate - 185 Lyman St, Waltham, MA 02452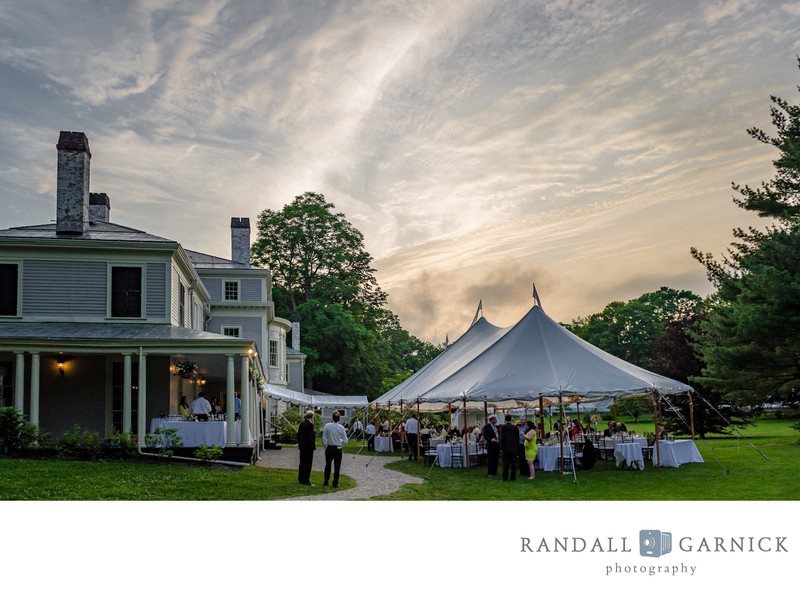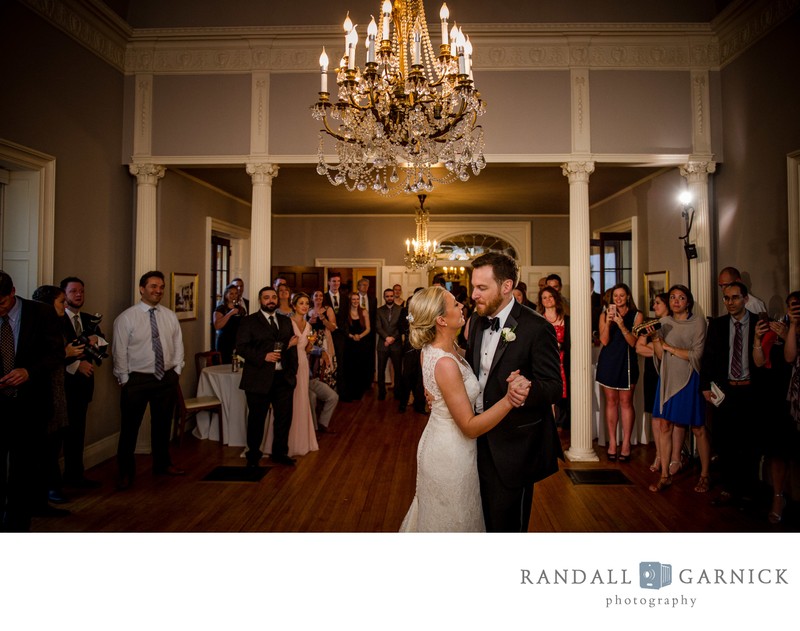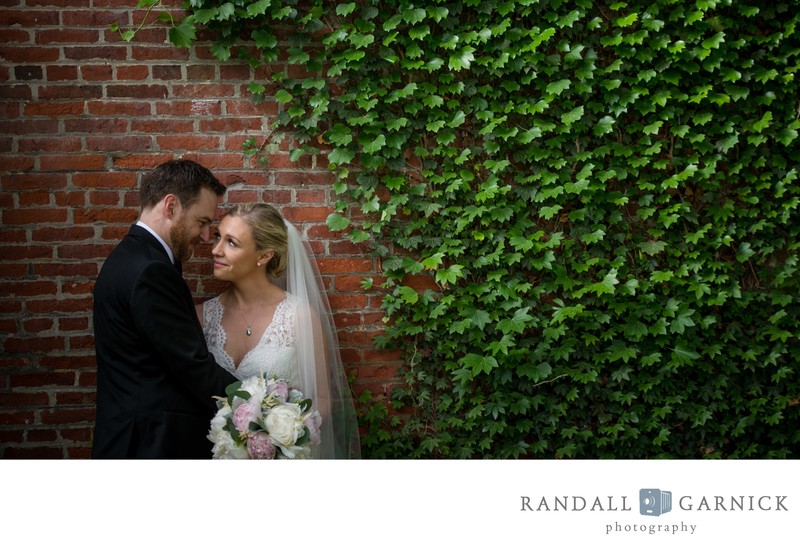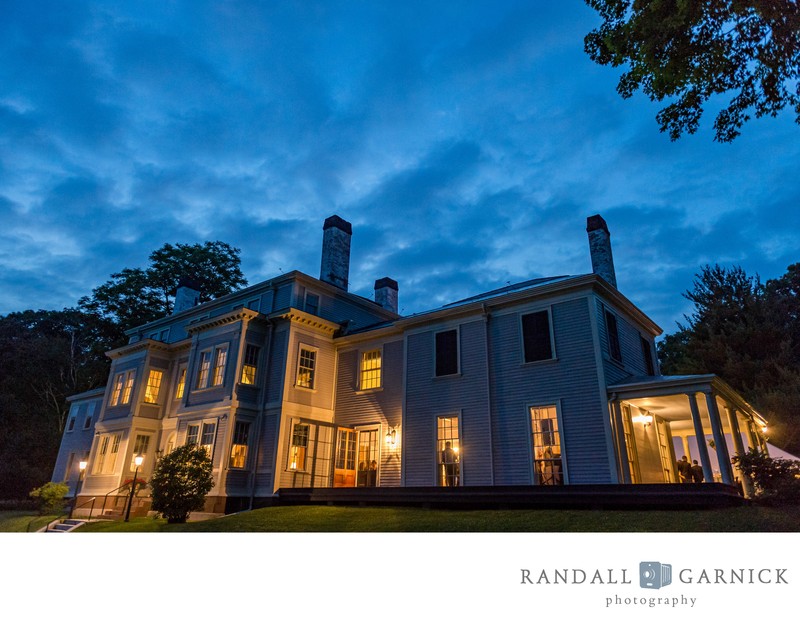 Gore Place
Last property slightly outside of Boston but again certainly worth considering for your elopement or small wedding celebration if you love history and beautiful venues. An amazing brick mansion is the centerpiece of this wedding venue but the surrounding wooded areas, the old horse barn and large open fields on 45 acres make this venue unique. Built in 1806 it was again a summer house for a wealthy Boston resident. As it's a National Historic Landmark, there are pretty strict rules on the indoor areas as to where you can go and where we could take photos. The main room in the mansion, see below, would be perfect for an elopement if the weather was to change and you had to be indoors. Otherwise, perfect options to do an intimate ceremony outdoors and then you would be close to great restaurants in Waltham or a short ride back into Boston.
Gore Place - 52 Gore St, Waltham, MA 02453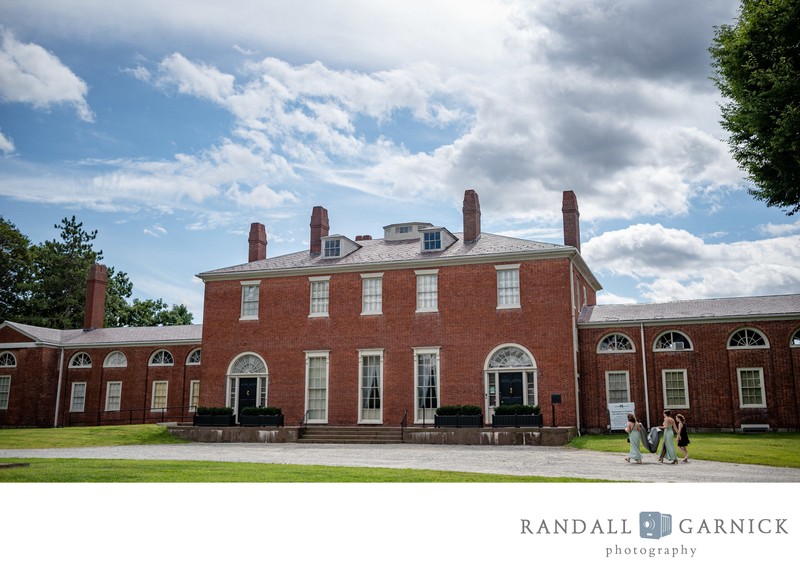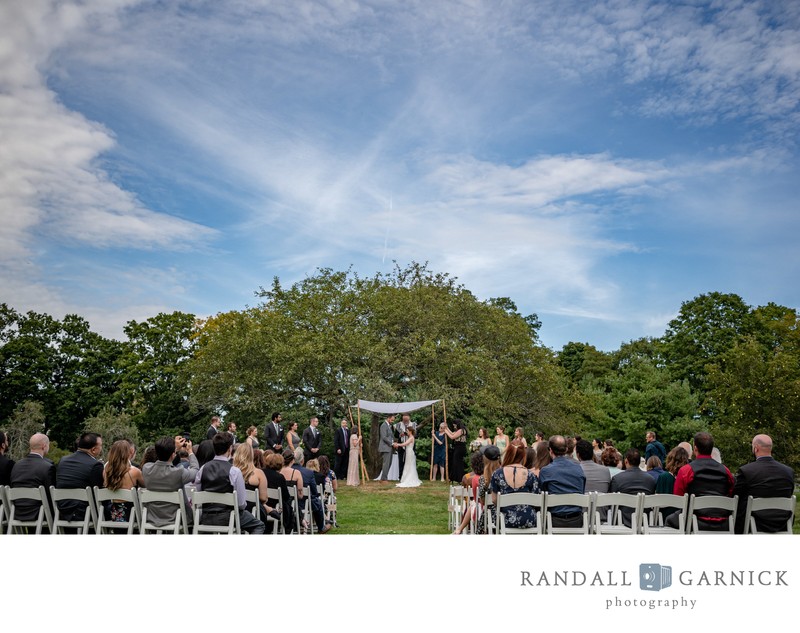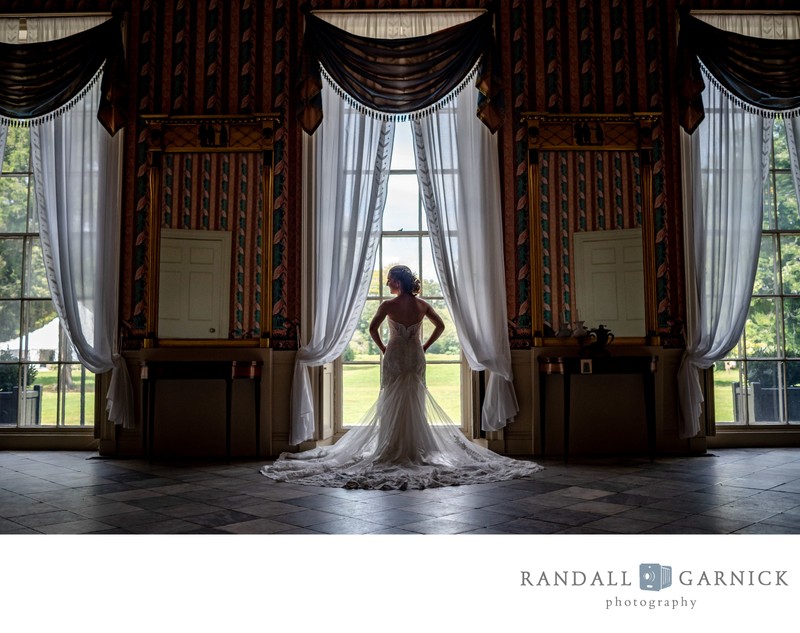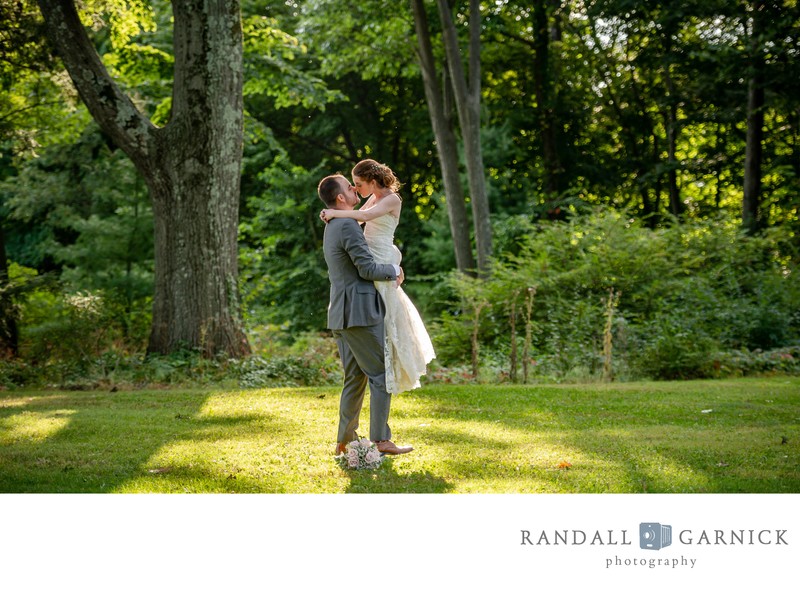 ---