ABOUT RANDALL GARNICK
Based in MetroWest Massachusetts (but will travel pretty much anywhere)
---
Hi and thanks for taking a minute to look at my work. I'm Randall Garnick and I'm a Boston photographer but travel all over New England and also photograph in a number of destinations each year.

I started Randall Garnick Photography when I moved home from California in 2009 and specialize in wedding photography, architecture & interior photography, and commercial photography. It's been a wild ride since this small business started, having photographed 300+ weddings, hundreds of beautiful interior spaces, and dozens and dozens of corporate events. For more about my commercial photography work, check it out here.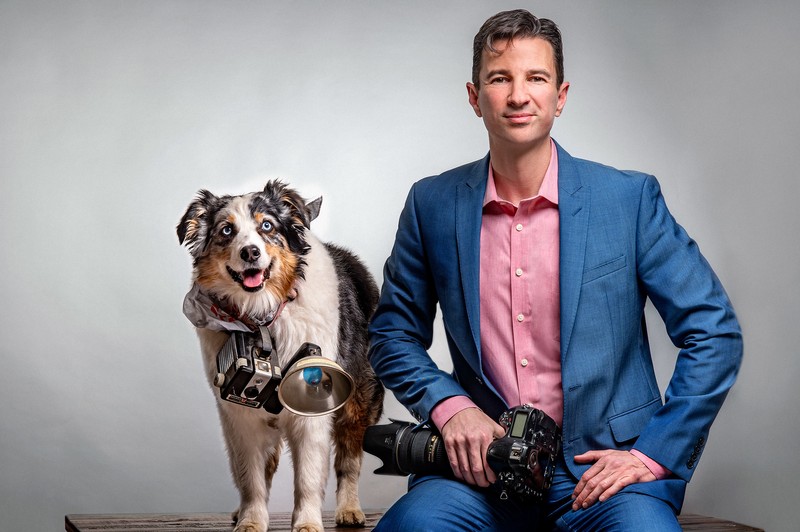 ---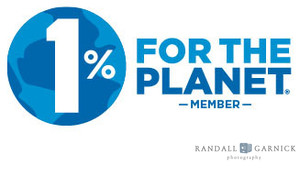 Randall Garnick Photography is a proud partner of 1% for the Planet. 1% of annual sales go to non-profits that work to create positive changes for our environment and planet. Giving back is a big part of my personal mission.
Learn more here
.
---

For the past 12 years, I've specialized in wedding photography all around New England and a select number of destination weddings as well. I've been so lucky and blessed to work with amazing couples in every New England state in addition to New York, Pennsylvania, California, and the Florida Keys. I've traveled to three different countries to photograph incredible destination weddings. It's what drives me creatively and challenges me to create something unique for each couple - your personal story.

When I'm not out running with my dog Luna, an Australian Shepherd, you'll find me curating photo albums, striving to provide amazing customer service, and chasing the light. I'm a visual storyteller and the details that capture the individual story are what find their way into my work. To me, that is the essence of photography - the story.

For some of the biggest news about me, in 2021 I got engaged! So if you're planning your wedding, I'm in the same boat. Choosing vendors, figuring out a timeline, thinking about a seating chart...so much to do :) Here are a few photos from our own engagement session last Fall in Portland, Maine courtesy of www.bethanydanblog.com
---

By the numbers (professionally):

300+, total weddings I've photographed
10, states I've traveled to in order to photograph weddings
14, years as a full-time professional photographer
3, countries traveled to in order to photograph weddings
When I'm not behind a camera, you'll find me:
running with Luna, my 7yr old Australian Shepherd (https://www.instagram.com/adventure_of_luna/)
training in Krav Maga (earned my 1st-degree black belt 6/1/19!)
working on many house projects, currently starting on a big back deck :)
planning my next photography adventure
practicing yoga (a lot more of this since the pandemic started)
making bread and pasta from scratch
trying to perfect my traditional Neapolitan pizza making skills
By the numbers (personally):
13, half marathons completed
3, full marathons completed
725, running miles logged in 2020 (personal best)
16, U.S. National Parks visited (only 43 more to go!)
---

I look forward to hearing more about you and your wedding! Most clients tend to book my photography services 6 - 12 months in advance. Please reach out today so we can chat about all the details!
---
This is pretty much my happy place :) - photo credit: LoveDays Photography

photo credit - LoveDays Photography

photo credit - Michael Hurley

Getting psyched for a reception to begin at Saltwater Farm Vineyard (ok, really just a lighting test image...) photo credit: LoveDays Photography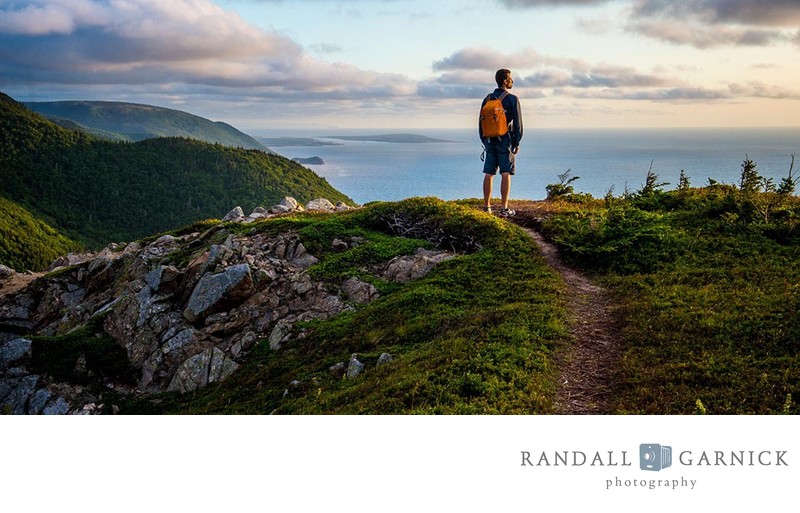 Self-portrait I made at Cape Breton Highlands N.P. in Canada. This is from a 2700 mile road trip to the easternmost point in North America, Cape Spear near St. John's in Newfoundland Canada. See my landscape photography here.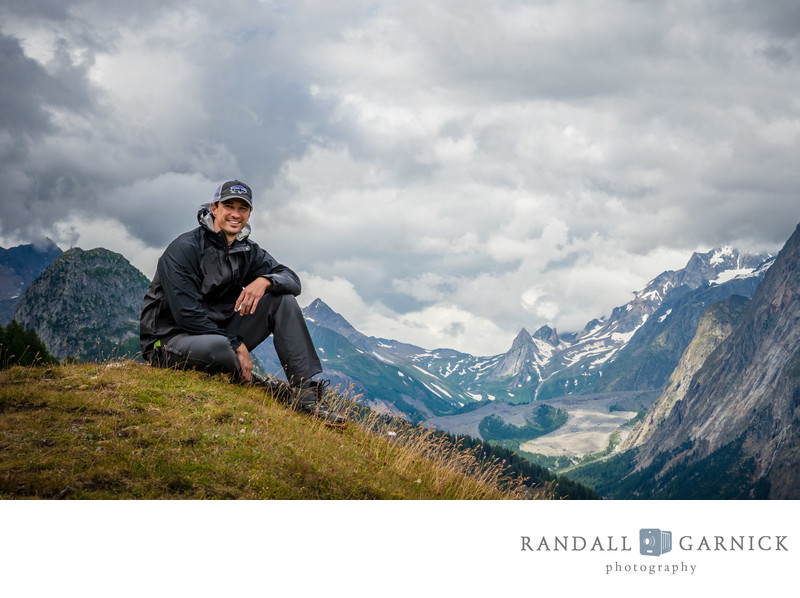 Trekking the Tour du Mont Blanc in 2018. The hike covers about 100 miles, 10,000 meters of ascent, and follows a trail from France to Italy, to Switzerland, and back to France. One of the best things I've ever done. See more from the entire hike. photo credit: Erin McArdle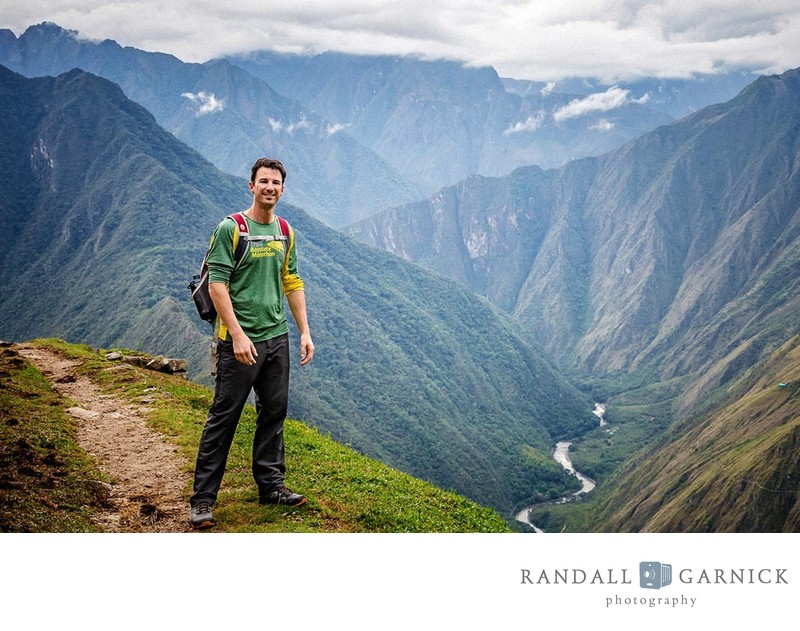 Hiking the Inca Trail in Peru in 2016. 25 miles of hiking, 4 days, peak elevation 13, 780 ft above sea level, no showers, and an amazing experience. See more from the entire Peru trip. photo credit: Erin McArdle
EDITOR & OFFICE MASCOT (Luna)
If you're a dog lover, like I obviously am, follow along with this very spoiled animal's adventures. https://www.instagram.com/adventure_of_luna/
BEHIND THE SCENES
Curious what it's like to work with me on the wedding day? Here's a little behind-the-scenes look courtesy of the great photographers that I get to work with on a regular basis. I would say the biggest takeaway from these photos is I always end up standing on something, crouching down low for different angles and I should probably mix up my shirt and tie combo more often :)
---