Questions to ask a wedding photographer
---
Updated: 4/29/2023
Welcome, and congratulations on your engagement!
If you've found your way to this wedding resource, I'll assume you're new to the world of wedding planning. I hope you're enjoying it as you envision what your wedding day will look like, as you're working to make it your own and creating an experience your family and friends will remember for years to come.
But of course, more than a little stress comes along with all of that! It's expensive and there are dozens of dozens of articles on every subject you can imagine. Hopefully, this page can give you insight into your wedding planning along with the best questions to ask a wedding photographer (I've been a wedding photographer for 14 years!).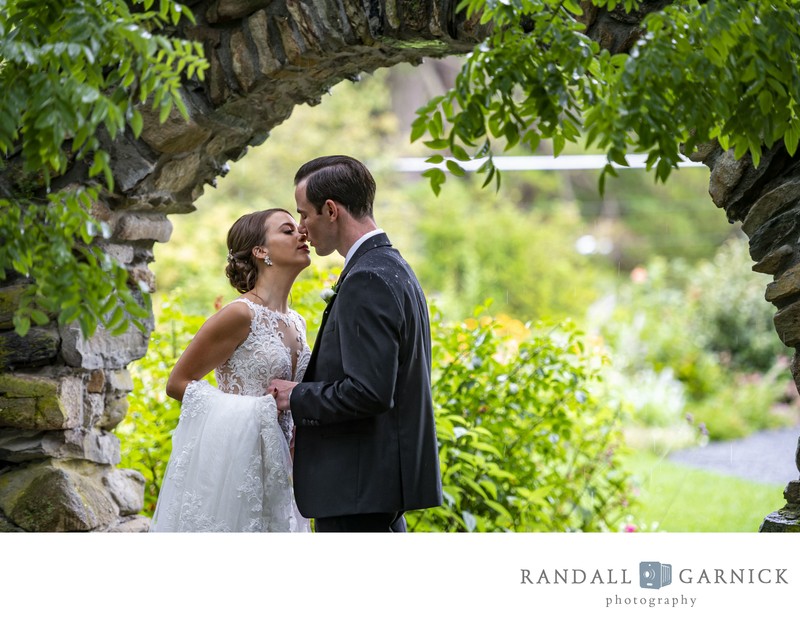 As of my original writing of this, 9/19/22, I Googled 'Questions to Ask a Wedding Photographer' and the results look like '36 important questions to ask', '39 questions to ask', 'the essential questions to ask', '15 questions you must ask', 'the 8 top questions to ask', 'the essential questions you REALLY need to ask' and the list goes on and on. The majority of the lists aren't even written by photographers!


I hope that my experience in this industry can help alleviate a little bit of uncertainty and stress for you. I've been a wedding photographer for 14 years and have helped 350+ couples navigate the world of wedding photography and provided them with not only memorable images but beautiful heirloom products and amazing service.
What I'm offering is simply the best questions to ask a wedding photographer as you're searching and interviewing. Some will fall into the more general and standard questions to help you ensure you'll hire someone that is in fact a professional. If you trip someone up with these questions, or they seem to stumble or obfuscate, that could be a red flag to move on. More interesting might be the small handful of questions that have made me pause and think over the years. And frankly, those are the better ones to ask. It promotes more of a real conversation and you'll dig a little deeper into the mind of the photographer you're talking with.


Whoever you decide to hire as your wedding photographer, this list of questions will help you navigate a lot of the general concerns so you can get to the more important stuff. You know, like the details of your own wedding! Enjoy and please reach out if I can help with anything else.
---
Common questions I've been asked over the years:
1. How would you describe your style?
If you Google wedding photography styles (which I'm sure will be another article I'll write soon), you'll have more opinions to navigate. Some like to think in terms of editing style: light, airy, muted tones; dark, moody, colorful; high contrast or low contrast; natural light; fine art; emotive; editorial or photojournalist; classic & romantic; timeless; natural; candid. All these descriptors help photographers try to differentiate themselves. Personally, I believe to capture a wedding day completely you have to be extremely well rounded in your skill set, as versed in the creative talents as well as the technical skills. It's a very significant fast-paced day that takes a bit more than fitting into one specific keyword. All that being said I strive to document each wedding in a way that is authentic, creative, and joyful.


2. What happens if you're sick / in an accident and can't make it to my wedding?
New England actually has an amazing community of professional photographers and I've built connections with great people over the past 14 years. For the record, I have never missed a wedding assignment. So batting 1000, which I'm very proud of. This isn't a 'usual' occupation where we get to call in if we're not feeling it that day. I take this responsibility very seriously and truly want to be there with my clients to capture their day and do the job I'm hired to do. So if something unforeseen did happen I would be able to reach out to my list of associates and the local community and find a suitable emergency replacement.


3. Do you have business insurance?
This should always be an easy 'yes'. Many venues need proof of insurance to even work at the wedding venue property so it's essential for a professional. My business is fully insured with liability insurance suitable for working at every venue.


4. Can I see full galleries of weddings you've done in the past?
This is a great way to get a better sense of how an entire wedding day can look from the photographer you're talking to. I see a lot of websites with a simple 'best of' type of portfolio which can give you insight into a photographer's style. However, what do the other 99% of the wedding day photos look like? Some photographers prefer only natural light so what do the reception images look like? Some photographers are great with the wedding couple portraits but how about those authentic candid moments? It's a good idea to do a bit of a deeper dive to ensure the photographer has consistency and quality throughout the entire day and isn't showing only a few of the best photos from each wedding.


5. How do you tend to work on the wedding day?
This is a great question because you'll get a bit more insight into the personality of your photographer as one of the people you'll be around most on the wedding day. Do you think you'll like someone more outgoing that's going to talk with you all day and insert themselves into the action, or a photographer that's a bit more introverted, unobtrusive, laid back, and will blend into the background when necessary? Reading plenty of reviews also gives you more information on this from past clients.

6. We're worried we're going to be awkward in the photos, help us!?
1st of all you should know, everyone feels this way. You're definitely not alone in feeling a little anxious or worried about being awkward with your partner in the photos. Completely a normal concern. Working with the right photographer you definitely shouldn't have to think about 'what should I do with my hands'. For me, the process of working with couples is all about getting people to interact and have a little fun with each other. When you're focused on your significant other and in the moment, you're much less concerned about the camera. It is a process, and an engagement session definitely helps if you want a 'practice session'. I use my experience to put you in pretty light and then using techniques I've developed over the years maybe prompt you a little if needed, or direct a little at times, but in a way you can be yourselves. That's when those beautiful magic moments happen. Photographing couples is all about that connection you have with each other and illustrating how you feel about each other. Take a look back at my engagement session portfolio or wedding portfolio and I know you'll see that sparkle, and that joy that my couples have for each other.


7. What's your favorite part of the wedding day?
Not sure that this question really affects the quality of what each photographer offers, but can shed a little more insight into their passion for weddings. For me, I have two. First is the moment right after the ceremony 1st kiss, being announced as married, and looking out towards your family and friends. Realizing you're officially married and walking down the aisle together. There is always such simple and unadulterated joy and excitement in those moments. The second favorite and I know this is cheating a bit, but truly any outward expression of vulnerability. Weddings can be a moment to be real with the people you love and any expression of truth or feelings should be celebrated. Oh, and parent dances too. Love those moments.


8. How long before we see the wedding photos?
A successful and consistent business will have proper systems in place so they can deliver and deliver on time for each and every client. Sure, some times of year are busier than others but a professional will be able to give you at least a timeline range to set the proper expectations. I strive to deliver the full wedding gallery about 5 weeks post-wedding.


9. What do you wear to your weddings?
More than anything this is about professionalism. I know some photographers say because they are running around all day they wear something comfortable but professional and I know a lot of photographers who blend in and work perfectly fine with a suit. If you have a preference as to how your vendors look at your wedding this might be important to you. See some BTS (behind the scenes) of me working weddings at the bottom of my about me page.


10. What kind of equipment do you use?
If technical photography knowledge isn't your thing then a different version of this could be 'Do you come to each wedding with backup equipment?' The obvious answer should be yes, but you would want to know the photographer has at least two camera bodies, at least three to four lenses, and multiple flashes to handle challenging lighting situations and for additional lighting of your reception space when needed. For those more technically inclined or if you're simply curious about what I bring to each wedding take a look at the bottom of my Style & Experience page.


11. Do you recommend a 2nd photographer for our wedding?
A lot of photographers prefer to work solo unless your guest count starts to get to 125 / 150 people. At that point, the 2nd photographer is a great asset to capture more candids of your guests, more detail photos, to cover cocktail hour, and also capture more of the small fun moments that can happen throughout the day while the primary photographer is focused on the wedding couple, wedding party and family.


12. I'm ready to book, how can I secure my date?
Again this goes back to the level of professionalism and experience of the photographer you're meeting with. Do they have a system in place to make reviewing and signing the contract easy? How about paying the retainer to hold the date, is that something you can do simply with a credit card? I don't know about you but I want all the credit card rewards points with any large purchase! My system allows you to easily review and sign the contract electronically and then pay the retainer with your credit card. Super easy.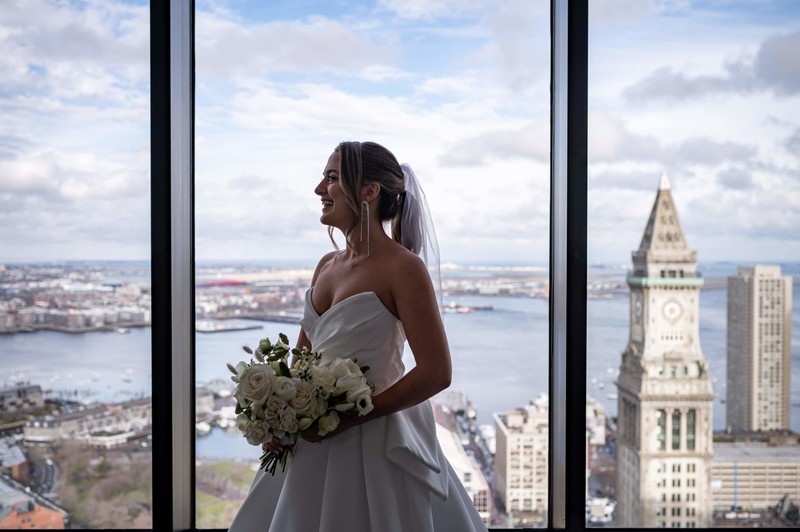 Less common questions, that have kept me on my toes:
13. What's the most challenging part of a wedding and why?
I like how this question forces the photographer to consider what they struggle with, but hopefully in a way that spins it in a positive light. That's where you might trip someone up a little because I would imagine you don't want a complainer hanging around with you all day long and then you'll also know what they are struggling with. For me, I think the biggest challenge is walking the fine line of making sure I have enough time to create all the images my clients want while ensuring they are having the best possible experience on the wedding day. When the light is pretty and it's time to create those beautiful portraits of the wedding couple, I'm like a kid in a candy shop. It's so much fun! But I always remember to do a time check so we can stay on schedule. That is one reason I've taught myself to get great at night portraits, so no matter what happens during the day we'll always have more time during the reception to sneak out for 10 minutes and create something special.


14. Why should I hire you?
This question is so good because it's simple and truly no-nonsense. It's like 'Hey, we're interviewing a handful of people, so why you?' Really forces the photographer to have a good sense of their personal 'why' and what makes them stand out in the crowd. And it's not an easy question. You can go years creating wonderful work and booking clients and never forcing yourself to answer this (yes, I know from experience). It's taken me years to boil down the most important things, in life and work I suppose.
What makes me different from other photographers?
I've been in business for 14 years as a full-time professional.

I've photographed 350+ weddings.

My background in fine art and commercial photography, the blending of both creative and technical skills.

Over 150 combined reviews online, which speaks to my commitment to customer service and desire to provide an amazing experience.

1% for the Planet - contributing business. I commit to donating 1% of my total sales to organizations that work towards positive change in a variety of environmental issues.

Each client receives a curated preferred partners list I've been developing of vendors that also provide 5-star service.

I've written a handful of articles I send between the time of booking and your wedding to ensure you get great photos and have a wonderful experience.

I'll help craft the wedding day timeline. With a simple few questions, I'll work through the timing for your wedding, and then we can work together to define the family portrait list so that process will be as efficient as possible.

15. Why don't I see any / a lot of people of color or same-sex or couples that represent me in your portfolio?
It wouldn't take you a lot of searching in my portfolio to know this has come up in prospective client consultations. And frankly, I appreciate the candor and opportunity to address what I've known for a long time is a real issue for some people. There isn't a ton of diversity in my portfolio so of course people from different backgrounds, races, sexual orientations or religions may have concerns. Truly it comes down to a simple concept, people want to see people like them in your portfolio. When I first started my business I had a ton of weddings referred from some friends and it happened to be mostly white hetero couples. As I was building my business, any booking I got was a blessing and as time rolled on my portfolio developed a very static look to it. It certainly wasn't intentional. I'd love to work with anyone that appreciates my wedding photography style and thinks we would be a good fit. I'd love to talk more about this to answer any questions or concerns.
Randall Garnick Photography 100% welcomes couples and individuals of any race, sexual orientation, gender identity, or age and I look forward to being able to serve you.
Thanks for reading this far! Let me know if you think I missed any important questions or anything I should add to this list. If you'd like to schedule a quick 20-minute call to chat about your wedding or ask more questions in person, shoot me an email.