WEDDING PHOTOGRAPHER REVIEWS
If you've made it this far, well thank you, and you probably want to know what previous clients have to say about the experience they had hiring me to photograph their wedding. Read some reviews here or you can always find more on Google Business reviews, The Knot reviews, WeddingWire reviews and even a couple on Yelp.


---
"...captured the emotions and beauty of our wedding in a way we didn't think was possible!"
"Randall Garnick Photography captured the emotions and beauty of our wedding in a way we didn't think was possible! We started working with Randy during our engagement shoot. Randy was willing to travel to Newburyport without hesitation to capture us in one of our favorite locations. His calm presence and creative mind allowed for a fun-filled and relaxed shoot, ending with ice cream from our favorite shop! On our wedding day, Randy and his second shooter Wayne arrived right on time, and this set the stage for a stress free process. I worked with Randy beforehand to create a photo shoot timeline involving many locations around Boston. Randy was able to carry out all of our wishes, and of course added many creative poses and ideas along the way. Randy is willing to be as instructional or laid back as you wish, but it's definitely helpful to let him use his professional judgement along the way. As for the end result, we are more than thrilled with all of the photos and our beautiful wedding album! The attention to detail and keen eye for capturing emotion clearly shows in all of Randy's work. Process wise- Randy stuck to all of his proposed timelines and worked very closely with us along the way. We can't thank you enough Randy!!!" - Allison and Jonathan
---
"If I could give Randy 10 stars I would."
"My husband and I actually had two weddings and had Randy at both. Our first wedding was a small, intimate affair and the second was a double wedding with my sister and her now husband. Not only did Randy give us a very fair price on both weddings (one was even a destination) but his pictures absolutely blew us away. He captured the days perfectly - the romance, the emotions, the love and most of all the fun! Randy is also just a great guy. Our first ceremony was in the Caribbean and when it rained on the day we were supposed to get married and we decided to try to push it out a day and hold out for better weather Randy accommodated us. He also got to know my husband and I so that he knew our personalities and you could totally tell in our pictures that he knew what the right moments were for candids and anything that was posed was carefully thought out. His eye is absolutely spectacular - I found myself looking at our pictures unable to believe that was actually us because the photos looked like they came from the pages of a magazine. Finally, as cheesy as this may sound, Randy made me feel beautiful. I felt at ease around him so I wasn't self-conscious at all and I think he was really adept at picking the best angles to flatter us. Really, I can't say enough about how wonderful he was and how glad I am that we chose him. I would recommend him without hesitation." - Kristina and Dan

---
"Amazing, Amazing, Amazing. I can't say enough about how great Randall and his team were."
"Not only are their photographs absolutely beautiful but their professionalism and organization matches. Leading up to the wedding we mapped out a timeline for the day which worked to keep the photos organized and timely. Randall has a way about him that is just so calming which is amazing for a day that is pretty stressful. I would highly suggest working with Randall." - Andrea and Matt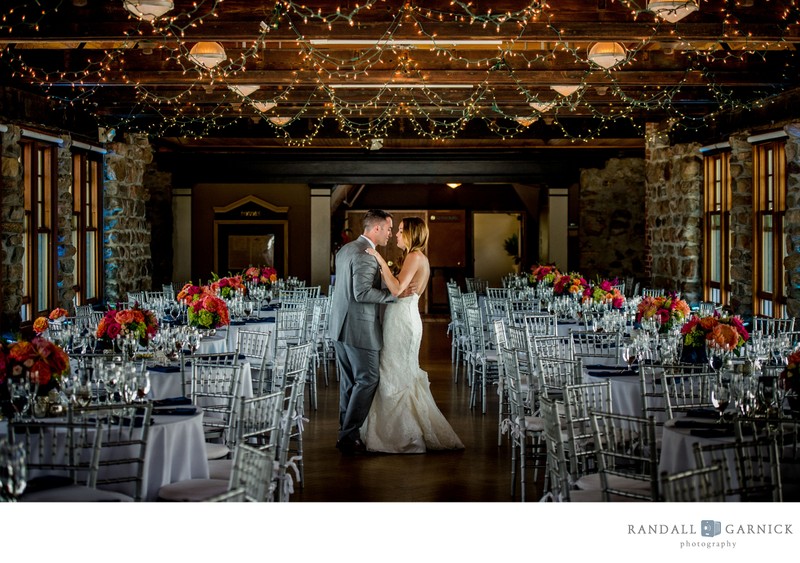 ---
"Randall is really amazing at what he does."
"Not only was the planning process easy with him, but most importantly, the end result was BEAUTIFUL. He captured so many great pictures of my husband and I, our wedding parties, family and friends. Not a single important moment is missing from our album! The wedding planning process can get a little crazy, so if you want someone low-key who you can 100% trust to deliver, Randall is your guy!" - Jenny and Dave

---
"I have nothing but great things to say about Randall."
"I knew from day 1 that I wanted to work with him to capture our wedding day. The first time my now husband and I met him in person at our engagement shoot, we knew we made the right choice. We were looking forward to working with him again on our wedding day. He was just what I needed on what can be quite a hectic day. He was so easy going and calming. He took such amazing photos that my husband and I will cherish forever. Friends/Family that attended our wedding have since booked him because they loved our photos so much :) Thanks, Randall!" - Stephanie and Ryan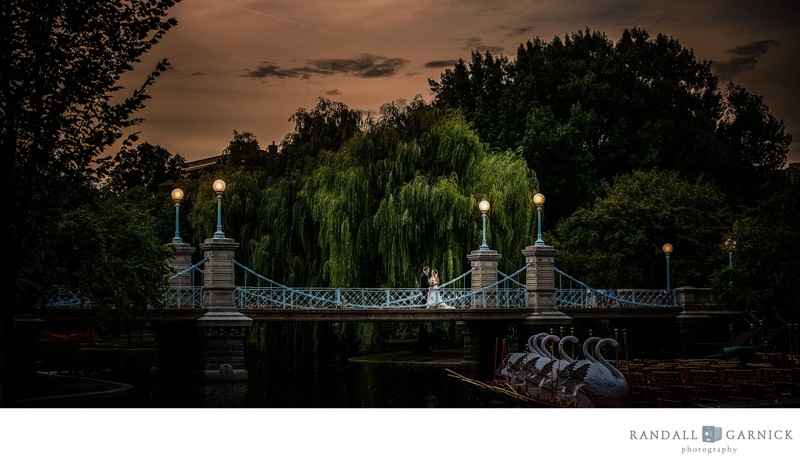 ---
"the pictures: I HAVE NEVER EVER IMAGINED THEM TO BE SO AMAZING!!! "
"Randy and his staff were BEYOND WORDS- courteous, friendly, stylish, pros in the business. I loved them so much, I cannot stop bragging about them! Planning: Randy responded to EVERY email, phone call, question I ever had and put my mind at ease. He left a HUGE impression from the first day we spoke. Every encounter I had with him in regards to planning from all the changes and delays, they continued to process everything with ease. D-DAY: Randy and Erin showed up early, dressed beautifully, directed my crazy family and friends with such ease you would think that they knew them for many lifetimes! He knew our location and the BEST places. The sun was setting and he had the most beautiful place picked out for us. I mean pre-wedding to the end of the wedding they were professional, kind, and just perfection. the pictures: I HAVE NEVER EVER IMAGINED THEM TO BE SO AMAZING!!! Every single picture they snapped and sent were an emotional high. My friends and family could not speak enough of their abilities, skills, techniques- you name it they have it. THEY ARE THE BEST!! " - Julia and Robert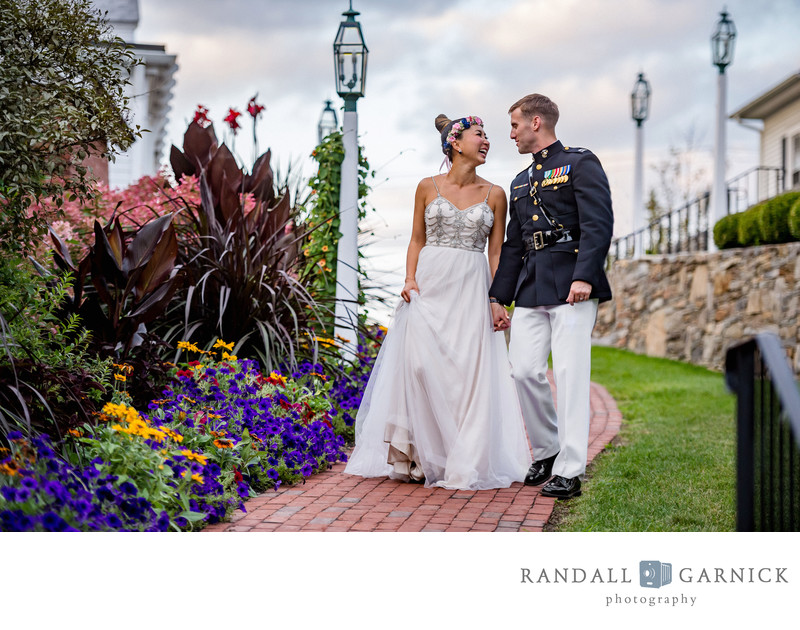 ---
"His eye is truly a gift and he also has an incredibly calming presence, which was SO welcome on our big day."
"Randall and his team did an absolutely amazing job for us - from the moment we contacted him on. He was SUCH a pleasure to work with - so professional, easy going, and unbelievably talented. His eye is truly a gift and he also has an incredibly calming presence, which was SO welcome on our big day. I would highly HIGHLY recommend him!" - Alison and Nick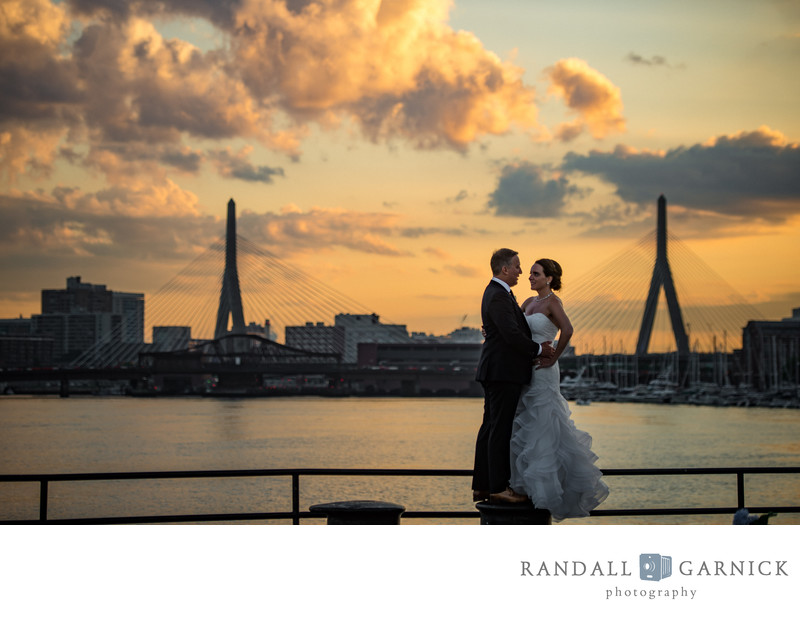 ---
"Randy never loses his cool and really put us at ease that everything would be beautiful."
"We have nothing but wonderful things to say about Randy. We actually came to work with Randy because our original photographer injured himself a few weeks before our wedding. We had booked our original photographer a year out, so you can imagine we were quite stressed about the prospect of working with someone new. From the first time we met Randy, we knew that we were in excellent hands. Randy is incredibly skilled at finding the perfect look, lighting, and feel for your photos. Our wedding was in the heart of Boston with a vintage/boutique feel to it, and our photos could not be more beautiful and romantic. Randy is very organized and will ensure he is up to speed on all of the details and logistics of the day. He even went out of his way to meet with us in the days before our wedding to ensure we had a game plan of places to go for all the various photo ops, especially in the event of rain. The day of the wedding, Randy arrived early and made sure we stayed on track throughout the day. One thing that my husband and I both really appreciated about Randy is his calm demeanor. The day of the wedding is always stressful, but Randy never loses his cool and really put us at ease that everything would be beautiful. We absolutely loved working with Randy and would recommend him to anyone and everyone. You will not be disappointed. Thank you Randy for giving us gorgeous shots from our day that we'll cherish forever! " - Laura and George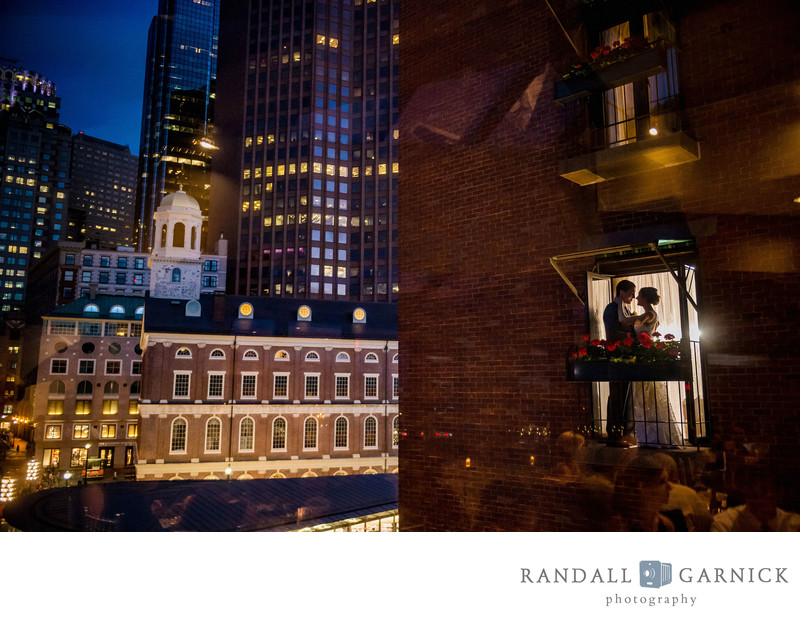 ---
"He's both wonderful to work with and really has a creative and artistic eye when it comes to capturing what will be some of your precious moments."
"Randall is just wonderful! After seeing a few of our friends get married and their amazing photos (they all opted for Randall after a lot of extensive searching) choosing the photographer for our wedding was an easy choice. For my groom and I, shy individuals who tend to dislike having our pictures taken or being the center of attention, his genuine friendliness and down-to-earth easy-going nature really helped us open up during both our engagement shoot and during our wedding. The results are some stunning pictures! I still get questions as to who was our photographer from people admiring his work. You get the best when opt for him!" - Shannon and Adam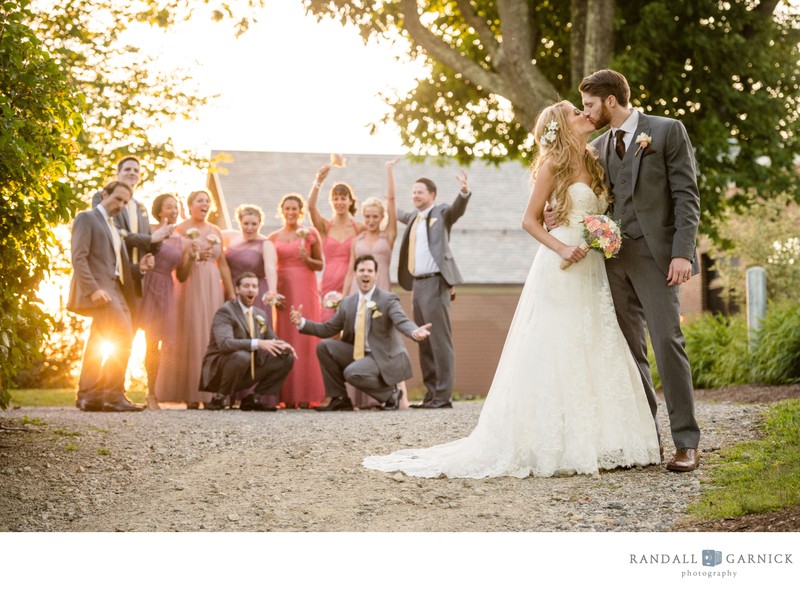 ---
"We so appreciated all the little things he did."
"We knew that one of the most important decisions we would make during the wedding planning process was our photographer. We couldn't be happier with our choice of Randall! Most importantly, he is an amazing photographer, but also an absolute pleasure to work with. We so appreciated all the little things he did...sending us a cookie with our wedding date on it, helping to keep my mother on track while we were getting ready, standing out in the cold/rain to take our engagement photos, responding to all of our questions (and our mother's questions), etc. The list could go on and on. We have received so many compliments regarding our photos. We would (and have) recommend them to any one getting married...you won't be disappointed!" - Kate and Christian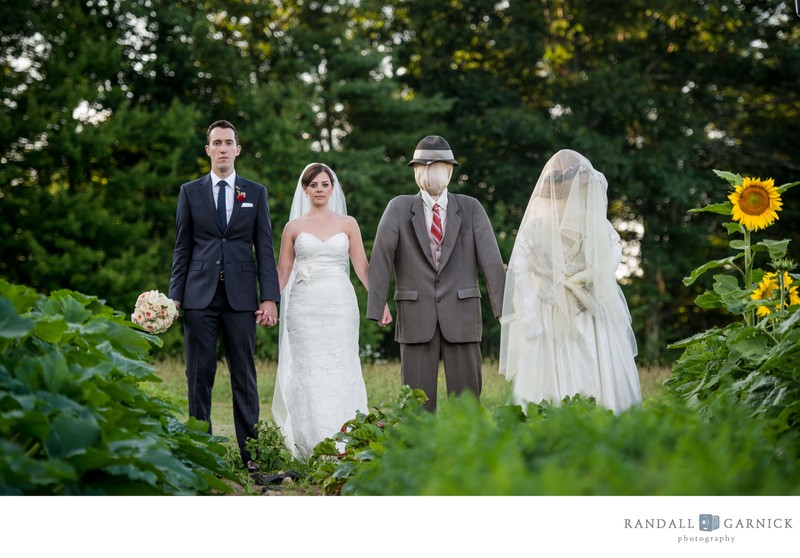 ---
"Words cannot express how grateful I am to Randall."
"I'm so glad that I got to work with him. Randall took our engagement photo's and he was so fun and easy to work with. We got so many compliments on our photo's and save the dates. I was obsessed with the photography when I first saw it at Wychmere Beach Club and wrote his name down and called Randall that day. I absolutely love the style. He has such an artist eye and really know how to incorporate the landscape into each picture. I've seen so many wedding photo's that are very clean and safe and I didn't get that vibe from their work nor from him. Anyone that meets him can tell how much he loves what he does. He is so experienced in weddings and knows exactly what to do and when to do it. I relied on him that day for support and for answers. I felt like he knew the most on what was going on. July 12th would not have been the same without him. I'm so blessed to have met him." – Ava and Brian

---
"Spend your money on a good photographer because these pictures tell a beautiful story that will last forever."
"5 STARS - I would give Randy 100 stars here if I could! Randy absolutely knows his stuff and he captured our wedding day beautifully. He works quietly and has an incredible eye for arranging details and capturing special moments. My husband and I met with him a few weeks before the wedding and spent an hour chatting about our vision, 'must-have photos', and details around the big day. Randy arrived promptly on time and delivered above and beyond with everything we talked about! He is the definition of professional and I simply cannot stop going through all of my photos re-living my favorite day. As a bride, if you are debating between booking Randy or literally anyone else, there should be no contest, Randy is simply the BEST. Spend your money on a good photographer because these pictures tell a beautiful story that will last forever. THANK YOU RANDY! " - Marissa and Adam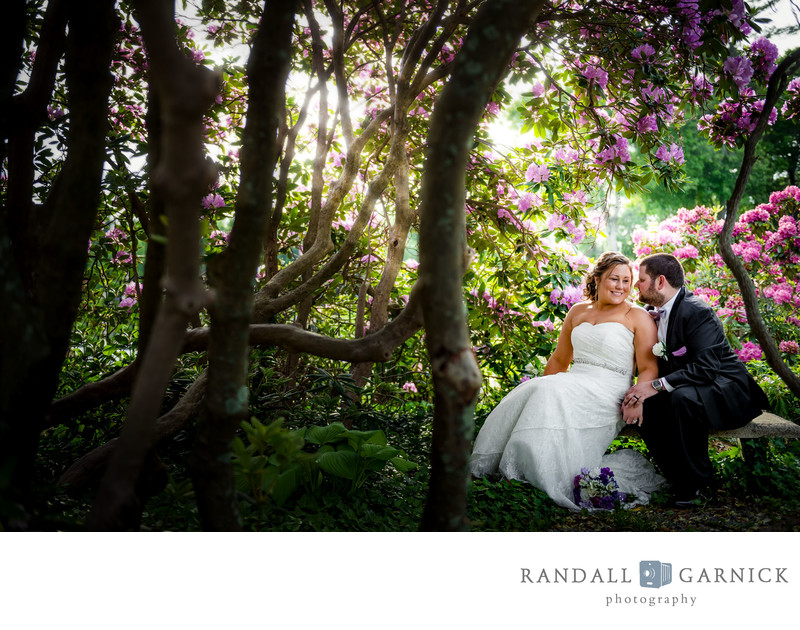 ---
"Deserves every award he receives!"
"Randall Garnick Photography was absolutely wonderful! I spent hours searching for a photographer and I am so happy with my choice. He works nonstop trying to be creative and always working on capturing that perfect shot. It was a great joy to have him with us on our special day. Very accommodating, calming demeanor, professional and a true joy to work with. I am so happy we got to know one another, he fit in perfectly on the wedding day.

Randall worked my friend's wedding a few weeks before my own and he was again unbelievable. Everyone who has seen our photographs can't say enough about them and often bring tears to people's eyes for the moments of love he was able to capture. I would HIGHLY recommend him!! Choosing Randall was one of the best choices of the wedding!!! He knew how to keep me calm and work efficiently in a timely manner.
Bottom line: Randall is very hardworking, true to his word; a wonderfully kind individual; and captures absolutely BEAUTIFUL and CONSISTENTLY GREAT photographs!! Deserves every award he receives! I cannot say enough with regards to how happy I am with my choice!" - Kim and Dan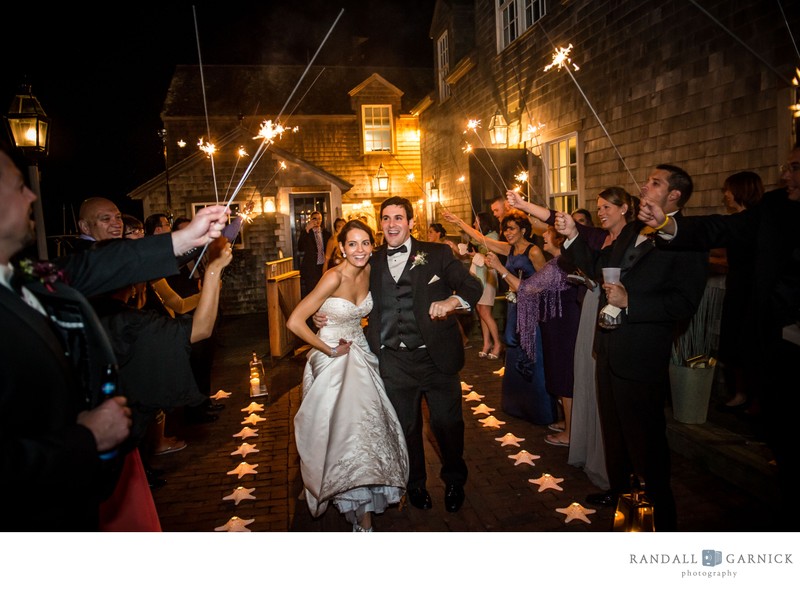 ---
"His artistic eye made for some breathtaking pictures."
"I could not have been happier having Randy as our wedding photographer. He made us feel so comfortable and his photos are amazing! He captured every moment of our big day and I was so happy when I saw that everything was caught on film. His formal and candid photos are beautiful, and his artistic eye made for some breathtaking pictures of my husband and I. I can't recommend Randall Garnick Photography enough. I'm SO happy to have found him and had him capture our big day for us!" - Mariah and Craig

---
"What had initially made us go with Randall was his very calming presence."
"We had first heard about Randall from a friend. During this time we had spoken with several other photographers and reviewed many different portfolios. What had initially made us go with Randall was his very calming presence. This calm and relaxed atmosphere that he created was carried throughout our interactions while not losing a sense of professionalism. We had done our engagement photos in New York City's Central Park. That day we had hit traffic coming in and accidentally caught the wrong ferry into Manhattan. By the time we made it to them we were exhausted, late and stressed out! But Randall still put us at ease. By the end the session we were swapping book recommendations like good friends. The photos we took, some of which now hang in our living room, reflected all the fun we had roaming the park. On our actual wedding Randall maintained this light-hearted atmosphere. As anyone knows, the wedding day is extremely stressful. But our photographer helped take away some of that anxiety. He had scouted out the venue and surrounding area before hand to pick the best spots. When it actually came time for the photos themselves, he managed to get even the most photo-shy of our wedding party in on the fun. These photos made it onto a computer that was set aside at the wedding itself for people to peruse. By the end of the night, we had soon-to-be-brides and their mothers asking for Randall's contact information. Randall captured moments in the most amazing ways. We have received comments about the photos comparing them to "magazine quality." I would have to agree with them!" - Elisa and Alex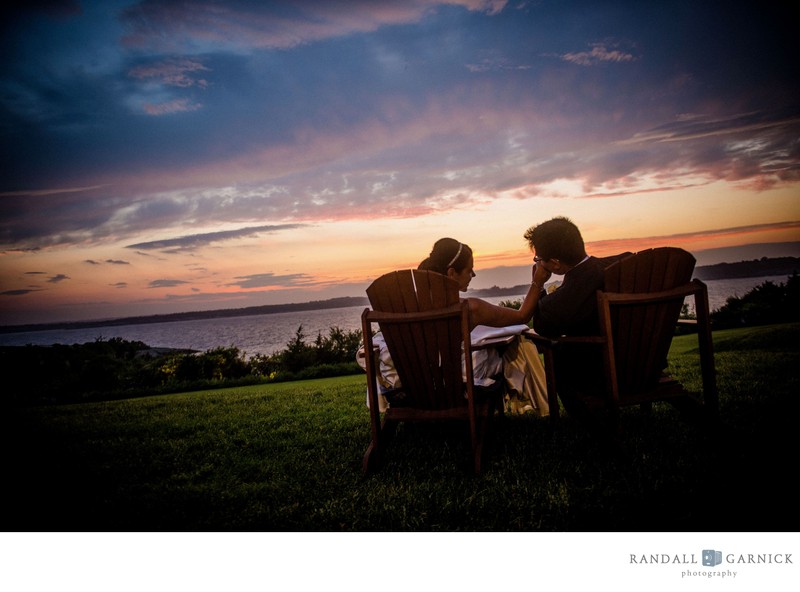 ---
"He was calm and great to have around during the busy day."
"We couldn't have been happier with Randy as our wedding photographer. He was professional, efficient, and our photos came out beautifully! He always responded quickly to e-mails in the months leading up to the wedding and made the day-of planning and coordination easy. He was calm and great to have around during the busy day, and his second photographer Wayne was equally as wonderful. We highly recommend him!" - Betty and Ricky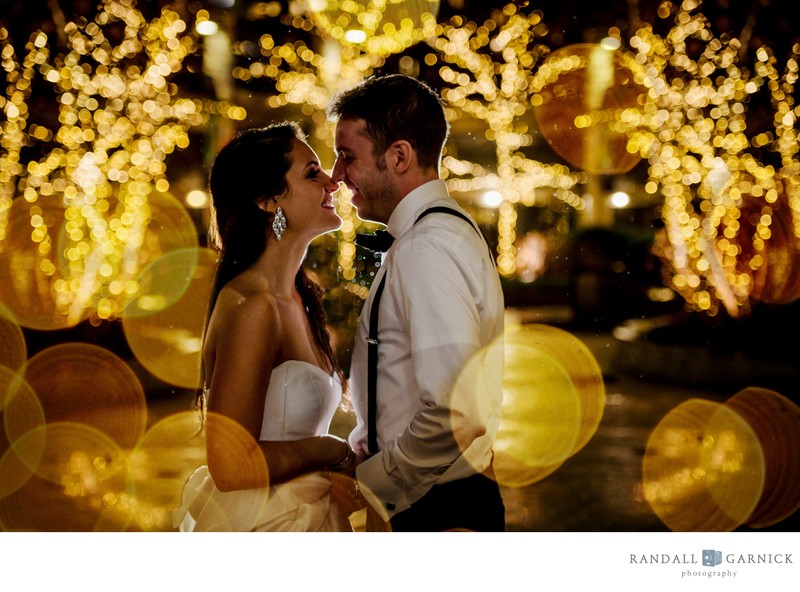 ---
"Hire him- it will be one of the best decisions you make during your wedding planning process."
"We hired Randy for our wedding and we couldn't be more pleased with the results. Our photos are absolutely stunning! One of my bridesmaids was saying how awkward she feels posing for pictures, but Randy and his team made everyone feel so relaxed that you would never know. Randy is so easy to work with and so professional- we feel so lucky that we got to work with him. Hire him- it will be one of the best decisions you make during your wedding planning process." - Juliana and Glenn