Engagement Session - Tips & Advice for a Successful Session
Engagement sessions are a favorite part of the wedding process for me and my clients. I get to create beautiful photos in this very special and short period of your life - the engagement months. It's a bit of a whirlwind, the proposal and yes, wedding planning can be a full-time second job. You have a lot going on! The engagement session lets us slow down just a bit, even if only for an hour to reflect on what you're celebrating, each other.


Positives to having an engagement session:
* You get to know your photographer better which is definitely helpful for the wedding day.
* It can act as an icebreaker if you're nervous about having photos taken.
* It can alleviate the stress of the wedding photos when you see how great the engagement photos turn out.
* As a practice run for hair and makeup options you may be considering for the wedding day.
* And of course you'll get AMAZING photos of you and your fiance!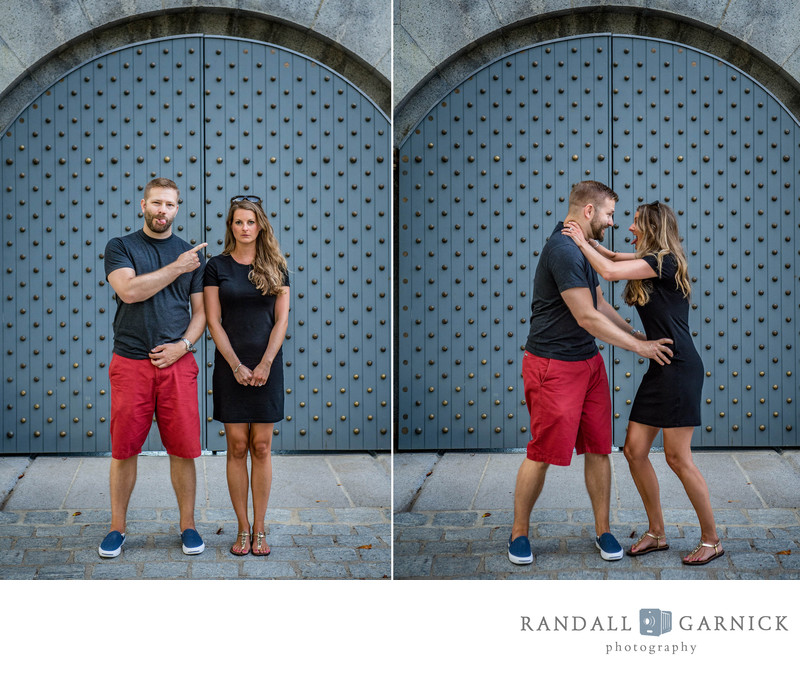 As a wedding and portrait photographer for the past 12 years, I've been lucky to work with so many of my clients for their engagement sessions. Personalizing that experience to a location that has meaning to each client gives the photos that much more significance years from now. I tried to distill all that experience and craft it into this article -
TIPS AND ADVICE ON HOW TO GET THE MOST OUT OF YOUR ENGAGEMENT SESSION. Let's get to it!
---
---
TIMING
One of the most frequently asked questions I get is, "When should you schedule your engagement session?" And that's an important one.
If you want to use the photos in your Save the Date cards or on your wedding website then I suggest somewhere around 10 months before the wedding. Everything in my research says your Save the Dates should go out around 6 - 8 months prior to the wedding. So if your engagement session happens two months before that, you should have plenty of time to get the photos back from the photographer (only about 2 weeks to deliver the photos from the engagement session for me) and then get them designed and ordered.
If you already have plans for Save the Dates and you're not using a photo, then you have a lot more flexibility for scheduling your engagement session. Anywhere from 4 - 6 months before the wedding is perfect.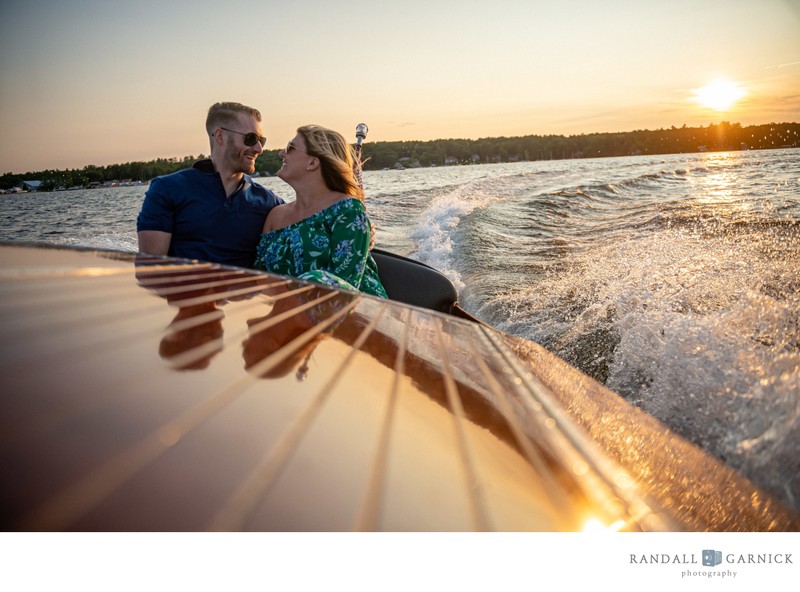 LOCATION
OK, now that you have your engagement session scheduled it's time for a fun little brainstorming session. Personally, I want the engagement session location to have significance to each of my clients beyond simply a beautiful location. Sure, that helps but we can do better I think.
* Where did you have your 1st date?
* What would you do if you had a day off together?
* What's your favorite day/date activity?
* How about a favorite walk you like to do often, either in the city or at a park somewhere?
* Where did the engagement happen?
Of course, the location won't be the entirety of the engagement session but it's a great starting point. From there we can walk around and find pretty light, interesting backgrounds and really have fun with it!
I'm sure a Best of Boston Engagement Session Locations article is in my future so check back for that coming soon. But in the meanwhile take a look at my engagement session gallery and feel free to reach out if you have questions about where any of the photos were taken.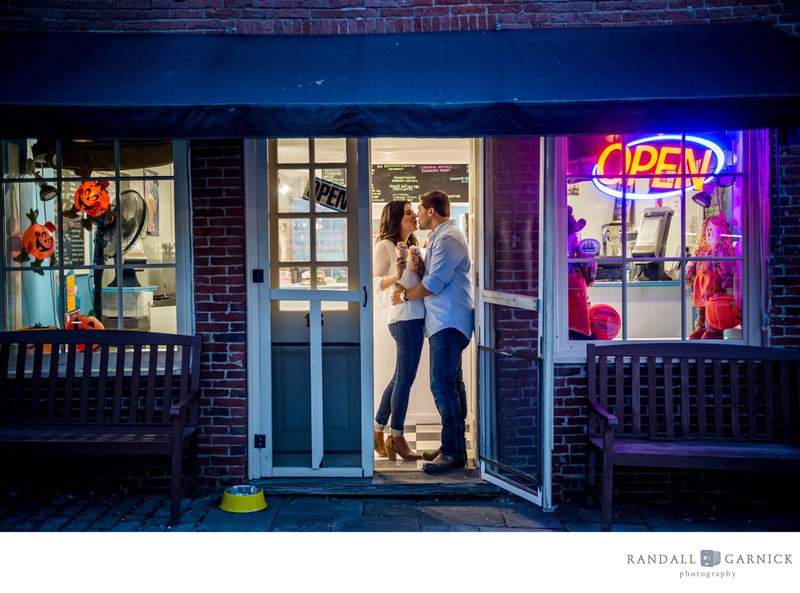 COMMUNICATION
Do you have a specific vision for the photos? Or have specific concerns you're worried about? I know it can be tough to be vulnerable but I can guarantee your photographer has probably heard it before. We're all worried we're awkward in photos, and I include myself in that group and I've been doing this for over a decade! So it's much better to talk through stuff prior to the session so you and the photographer can plan to get the best possible photos. We're on the same team! Telling them afterward won't make the photos any better :)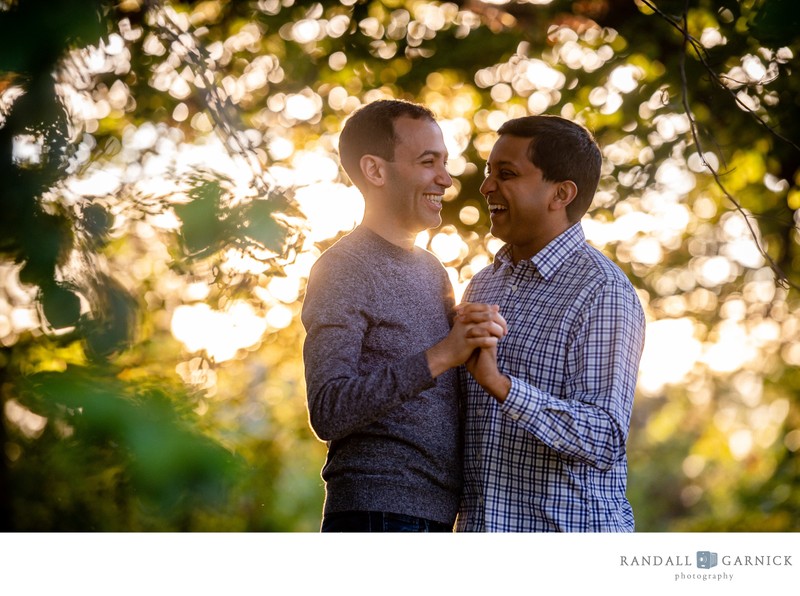 WHAT TO WEAR?
Definitely, another most frequently asked question is what to wear?
Engagement photo outfits get A LOT of searches online and on Pinterest. Two big considerations for this one in my personal opinion:
1. Be comfortable
2. Dress like you're going on a date with each other.

That keeps it pretty simple. If you want ideas, check out what other couples are wearing for engagement outfit ideas. Of course, try and match your vibe together. If you're looking for casual, both dress casual or if your style is a little more dressy, both plan to dress it up. I always tell my clients to avoid loud patterns, logos, and super bright colors, such as red, that are going to take attention away from the focus of the photos, and that's you and your fiance interacting with each other and your expressions!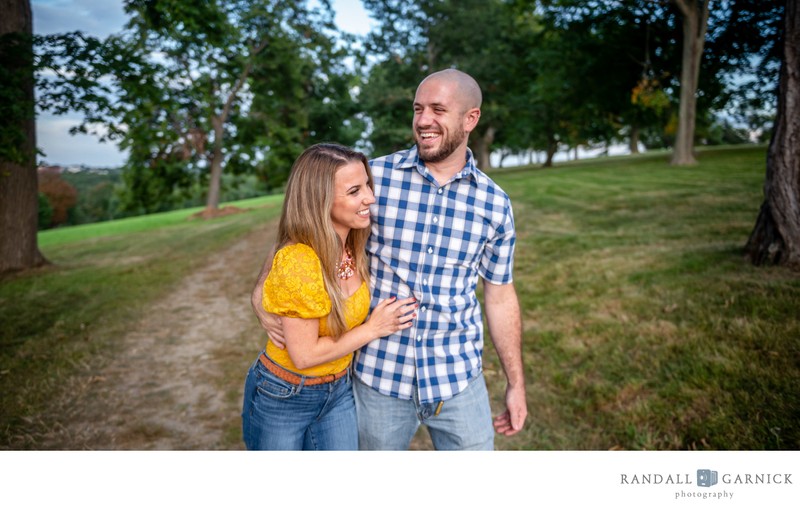 Think Outside the Box
Have a unique idea for your session? Reach out to your photographer to see what they think! I am ALWAYS down for something a little outside the box. Sure, it's not for everyone, and definitely more planning is involved but if you want to make it a memorable experience for you and your fiance, now's the time! A few of my favorite outside the box engagement sessions have included:
* Private sunset sail leaving Newport, RI
* Abandoned drive-in theater
* Access to rooftops overlooking the city
* Private horse barn
* A family Christmas tree farm
* Acro-yoga on the beach (the couples' hobby together)
* Renting a classic Chris Craft wooden boat to cruise around Lake Winnipesaukee
Include your Dog
If you've found your way to this article and we don't know each other then you need to know I'm a huge dog lover. So don't even ask me, please just include your fur-baby in the session! I'll be extremely excited! This usually works best if you have a friend or family member that can meet us at the beginning, so we can do about 15 minutes with your pup and then we can focus on the two of you for the remainder of the session.
Day of the Engagement Session
* Be on time - I know this one is probably pretty basic but most photographers will only budget a certain amount of time for your engagement session. And if they're like me, and plan most sessions prior to sunset, then being late only eats into the daylight and time we have to work together.
* Prepare to have fun with each other - Now I'm not telling everyone to have a drink before your engagement session, but...if you're feeling anxious and a glass of wine or a beer is a normal activity then go for it. Think about it like you're going out for a nice date together and do it up. Take time to find a restaurant or bar and hang out a little before the session begins. And some food in your system before we begin is probably a good thing as well.
* Footwear - Most clients choose a beautiful park or a general area of the city. So yes, we'll be walking around a bunch. If you're planning on wearing heels in the photos, then maybe a pair of flats in between would be more comfortable. My sessions are pretty active as I really want to get some genuine moments of you having fun with each other!
* Outfit changes - Generally clients opt for one outfit unless you've booked an extended engagement session where we'll have more time together. Also, plan with your photographer where and when you'll be able to do the outfit change. It certainly can give the entire session a more dynamic look and give you more options for the photos afterward, but you don't want the switch eating into a lot of the session time. So a little planning here can go a long way to make everything work smoothly.
* Baggage - Outside of the footwear suggestion above, try to leave as much as possible in your car. Wallets, phones, bags, etc. all mean we have to find a spot to put things down before beginning in each spot. Sometimes that can distract from the in-between moments which are some of my favorites.
* What do I do with my hands? - Ha, love this question and get it pretty much every session. So you're not alone! When in doubt, simply grab each other, hold hands, give each other a little squeeze or tickle, try and connect a bit because that's what this is all about - showing off the connection you have together! A simple touch can make you instantly look so much more connected.
Well, I hope this article about some of my favorite tips and advice for a successful engagement session can help you have a great experience with your engagement session! If you choose to work with me or a different photographer try and implement some of these ideas because I know they'll make your engagement photo experience a great one. Thanks for reading, and check back often for updates.